Digital Concrete Repair Estimate
SUBMIT YOUR QUOTE DIGITALLY & YOU CAN POTENTIALLY
SAVE $50.00 OFF YOUR PROJECT!
---
Follow these four simple steps and you might be eligible to receive $50.00 off of your project when you retain our services. The discount only applies if an estimator is not required to visit the site for evaluation and does not apply to project minimums.
TAKE DIGITAL PHOTOS
of the effected area.
TAKE THE DIMENSIONS
Width by length, of each section and the depth of concrete that has settled and make note of those measurements.
ATTACH THE PHOTOS
to the form or email us with your dimensions.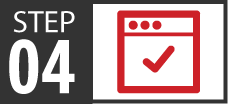 USE THE FORM OR EMAIL US: SALES@LIFTECHCORP.COM
and we will respond within 24 hours with an estimate reflecting a $50 discount if you retain our services.
You can be assured that your information is safe with us, and will only be used for quoting purposes. No spam whatsoever.